Carr & Roswall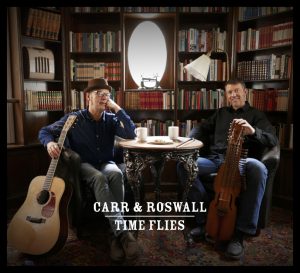 Finally it's time for the follow up to Step on it, the duo record from 2003 where English guitarist Ian Carr met Swedish nyckelharpist Niklas Roswall.
The record garnered great reviews and the duo played intensively for a few years. Along with much touring in the UK, Sweden and Denmark, high-lights included a visit to Celtic Connections in Glasgow and representing Sweden at Euromusica in Greece.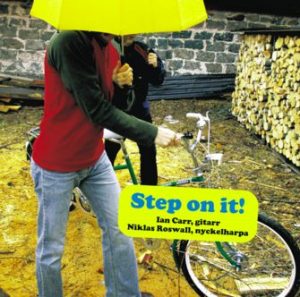 Fifteen years later the duo has decided to carry on the work they started, with the release of a new album, Time flies, a continuing investigation of the possibilities of what can be played on a guitar and a nyckelharpa, both in newly written and traditional tunes. The format may be small but the sound is big and original with lots of variation and interesting arrangements.
Listen (sound samples from the album "Time flies"):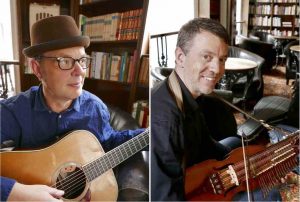 Press photo with title and names